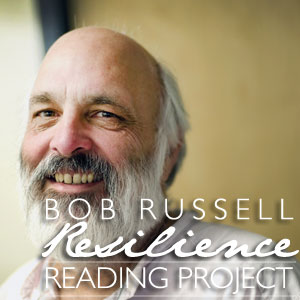 The Neahtawanta Center
is a place of gathering and a community of kindred spirits, created to serve people and institutions interested in working toward a sustainable and just society. As a place of gathering, we provide an environment in which people can enjoy, seek wholeness and uncover their own spirituality. As a community, we seek the common good in all we do and believe that the earth and all living beings which inhabit it are fundamentally good.
We believe
that the earth can be transformed from a place where excessive suffering is allowed to exist, to a place where harmony, peace and balance is accessible to all. We are committed to bringing about this transformation through partnership with those in our broader community, with a focus on communication, hospitality, education and service.
We dedicate
ourselves to living a life of congruence and caring so that we might serve as a model to all those whose lives we touch.
NEXT MEETING:
Wednesday, August 20 at 5pm
Meadowlark Farm, Lake Leelanau, MI
Rebuilding the Foodshed
How to Create Local, Sustainable, and Secure Food Systems
More Info →
---

Here is our once-a-year request for donations to support the Center as well as a summary of the past 26 years and our current projects.
---
Investigating Community Resilience, a project of the Neahtawanta Center. Watch the shows on Investigating Community Resilience hosted by Dave Barrons.
---
Many of you may have heard through the grapevine (or social media!) that we suffered an electrical fire at the Neahtawanta Inn on Sunday evening, February 3rd. The Inn is the home of the Neahtawanta Research and Education Center, and also co-directors, Bob Russell and Sally Van Vleck.
No one was hurt and our two cats and dog are safe and sound. However, the damage is extensive. There is already a crew hard at work to get it cleaned up and ready for renovation.
Our computers and all of our office records survived; Sally's office was badly damaged, along with other parts of the Inn, but our main office is okay.
We are staying just down the road and have set up a temporary office here. The Center's work will continue as much as possible given the circumstances.
Our Investigating Community Reslilence TV/Internet programs continue, thanks to the ongoing efforts of Dave Barrons and Trent Tomlinson, and Bob when he is able. To view past or the current show, go to: http://icr.nrec.org/
Our email and mailing address work and phone calls are forwarded to my cell phone.
Updates on our progress will be posted.
Going though a tragedy like this reminds us of what is most important: life, love and community. Material things can be replaced or repaired.
Thank you for your continued support.
Co-directors,
Sally Van Vleck and Bob Russell
---
NREC Current Projects
---
---
We are sad to announce the death of Bob Russell, co-director of the Neahtawanta Research and Education Center, on August 23, 2013. The work will continue through the Center's project, Investigating Community Resilience.
Bob felt passionately that the principles of resilience are the guideposts we must follow to help Earth's socio-ecological systems to survive and even thrive.
The money raised through this fund and other donations, will be used in the following ways:
to continue the Internet/TV show, Investigating Community Resilience
To collaborate with other organizations on projects that promote, educate and implement the principles of community resilience